Since introducing the first "5 do the work of 50" socket system in 1920, Snap-on has ushered in one groundbreaking hand tool innovation after another. While we continue to use the best raw materials and manufacturing processes, we're also continually improving the features and performance of our tools. 
Snap-on's 1/4″ drive tool range are highly engineered to help you access tight spots that other tools can't reach.
Snap-on 3/8″ drive tools are durable, powerful and versatile enough to handle almost any application.
Snap-on 1/2″ drive tools are made from cold-formed alloy steel and put through rigorous testing under extreme conditions.
Snap-on's reputation for dependability is why technicians can trust our 3/4″ drive tool range for heavy duty applications.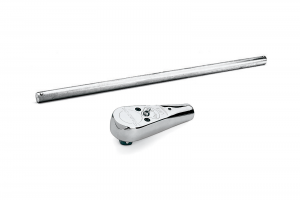 Our wide range of 1″ drive tools offer a range of superior features such as our flank drive system that grabs fasteners on the flats, providing greater torque and preventing rounding of their corners. 
Our larger drive-size tools are made different thanks to our specially heat-treated impact sockets that are made from a blend of alloy steel to withstand the repeated cycle loads of pneumatic and cordless impact wrenches.
Snap-on's range of wrenches improve your productivity thanks to features like the Flank Drive plus profile on the open end that "bites" into the fastener to minimize slipping whilst delivering up to 62% more turning power. 
Our range of awls, hooks and picks are manufactured with the quality and performance that you would expect from Snap-on.
Snap-on prybars are made from precision-forged, heat-treated steel that provide the ultimate leverage, versatility and durability.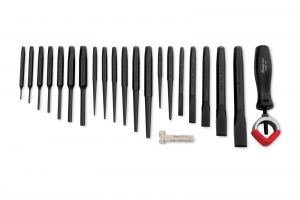 Providing the ultimate in finesse, control and quality, our punches and chisels are made from a heat-treated steel and machined heads that direct the striking force to the center of the head provide max strength and performance in our punches and chisels.
Snap-on uses the best materials available and precision manufacturing to make the best pliers and cutters.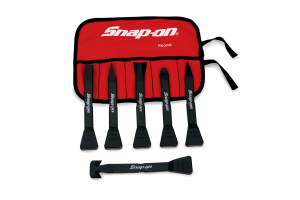 Snap-on is constantly adding to our range of tools to meet the expanding needs of technicians.